Dan's Story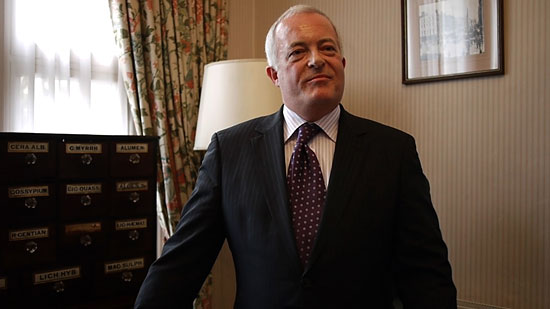 Dr Dan Hegarty, 55, an occupational health physician from Chislehurst, Kent, was just 41 when he began suffering from the male menopause.
"I was very young to be going through the symptoms, but they were ruining my quality of life," he says. "I felt profoundly tired in the afternoons — I could nod off anywhere. I couldn't concentrate and my memory was impaired. I also had lots of muscle aches and experienced a decrease in libido.
"In short, I was beginning to feel like an old man and I was only 41. I was also feeling depressed, but put that down to hitting my 40s.
"The male menopause was a term I'd never heard of as a doctor," says Hegarty. "But I happened to read an article about it in a GP publication and the symptoms described what I was going through."
Dr Hegarty made an appointment with Dr Malcolm Carruthers, who had written the article, and attended his Harley Street clinic for a thorough physical examination, including checks for prostate problems, diabetes, anaemia, liver and kidney function, thyroid gland, cholesterol and finally testosterone levels.
Dr Hegarty was prescribed Restandol, a tablet form of testosterone replacement therapy (TRT).
"Within a few months, I realised I had more energy and could concentrate better. The muscle aches also disappeared. It isn't a blinding flash, just a gradual improvement. I didn't turn into a sex god overnight, but my libido picked up enough to have a normal private life.
Twelve years on and TRT has progressed. There are not only long-acting injections and tablets but a gel, which Dr Hegarty now uses. "I rub on the Testogel under my armpits once a day after my shower and by the time I've brushed my teeth, it's dry," he says.
"I have a check-up twice a year. Unlike HRT, you can stay on this for ever and I've no intention of stopping.
CHAT NOW FOR HELP
BOOK A CALL WITH AN EXPERT