Ian's Story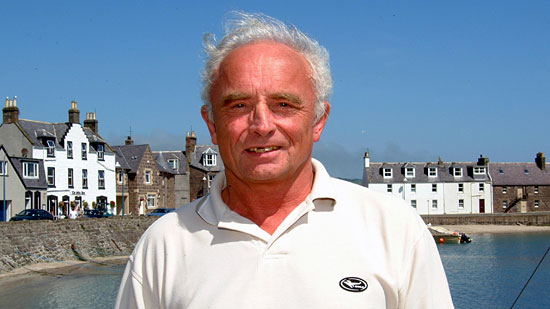 Former fishing boat skipper Ian McDonald believes Testosterone Replacement Therapy (TRT) could well have saved his life.
The 74-year-old retired photographer from Aberdeen, married to Lillian, 73, says his male menopause was so profound he believed it could well have reached a point where he would have considered suicide.
He says: "I was a typical alpha male, skipper of a fishing boat for 23 years, never ill. I had been a fantastically active and optimistic person all my life until I in my mid 50s my health went downhill. I suddenly became irrationally bad-tempered, exhausted and unable to concentrate," he said.
"I woke every night dripping with sweat; my whole body ached, I was falling asleep at the drop of a hat. I was utterly depressed. When I went to see my GP he was so concerned that he referred me to the Royal Infirmary in Aberdeen. I was given a full health check, and they decided I was simply depressed."
So Ian was offered Prozac — which he refused. At the time, all the doctors seemed to dismiss his symptoms as a consequence of aging, but Ian says he knew something was wrong.
"By chance I saw a program on TV where Kilroy was interviewing many older men like me with similar symptoms to what I was experiencing. All the men were claiming that Dr Malcolm Carruthers had completely changed their lives for the better. By the end of the programme I had been on to directory enquiries and spoken to Dr Carruthers' practice manager and arranged a visit to have a consultation in London.
"I'd read somewhere about men having menopauses, too, and I thought it was worth getting my hormone levels checked."
His blood tests revealed his free available testosterone level had 'dropped off the bottom of the scale'.
"The treatment made such a difference to me – it was like turning the clock back 20 years or being re-born. I got my life back.
"I felt like a young man again and today I am firing on all cylinders. My libido is what is used to be and that, of course, makes a big difference to my relationship."
CHAT NOW FOR HELP
BOOK A CALL WITH AN EXPERT